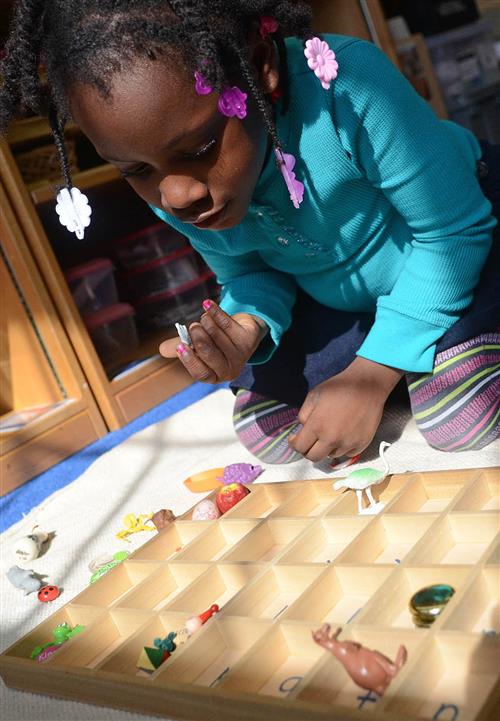 Photos courtesy of Tim Harrison
CMSD NEWS BUREAU
4/10/2015
Tremont Montessori School's prekindergarten has earned the top score of five stars on the state's quality rating system.
The prekindergarten was the first in the District to go through Step Up to Quality, a voluntary preschool evaluation system that the state launched in late 2013. Five more CMSD schools will begin the process next week.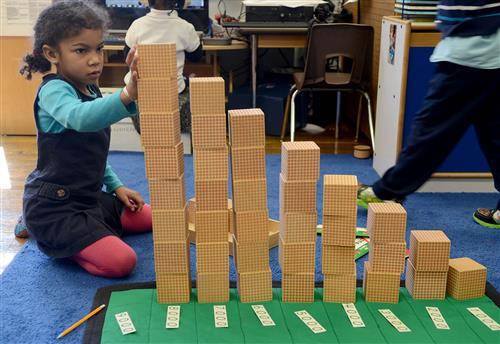 The Cleveland Plan, a customized set of reforms for education in the city, calls for expanding access to high-quality preschool, with high quality defined as holding at least a three-star rating on Step Up to Quality.  The District and private providers joined together slightly more than a year ago to launch PRE4CLE, a network that seeks to provide high-quality preschool to as many 4-year-olds and, eventually 3-year-olds, as possible.
Tremont becomes one of 13 five-star preschools in Cuyahoga County and 126 statewide. A five-star rating gets parents' attention, prekindergarten teacher Mary DiZinno said.
"People really look for that. It means a lot; it really does," she said. "It's not that easy to get."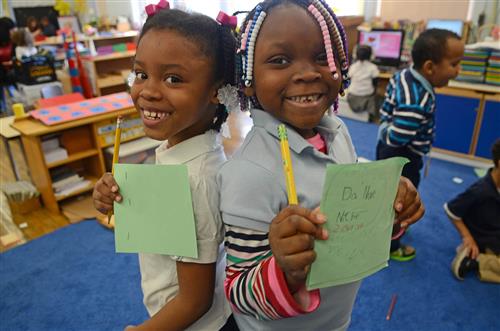 Step Up to Quality rates preschools on learning and development, staff quality and professional development, administrative and leadership practices, family and community partnerships, and staff-to-child ratio and accreditation.
A team led by teacher Susan Conrad filled out hundreds of pages of paperwork. Staff had to align their curriculum with the Common Core State Standards. The team also demonstrated how the school's Montessori-based philosophy treats every child as an individual.
"I think Montessori is the best education for the whole child – we were able to reflect that," said teacher Mary McDonnell-Krupa. "Everybody here on the preK team is passionate about Montessori."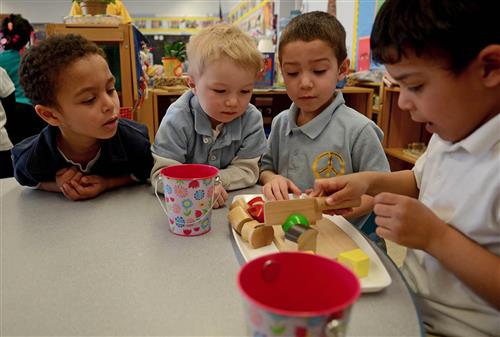 Tremont also had to survey parents and show evidence of partnerships and community support. The school has relationships with  organizations like the Cleveland Orchestra and PNC and is embraced by the neighborhood, including people who don't have children in the school.
President Obama hailed PRE4CLE in December at a White House summit on early childhood education. District Chief Executive Officer Eric Gordon was part of a panel discussion at the summit.
CMSD operates 59 prekindergarten sites and will add more next school year. The District hopes to have all of its sites rated by the end of the 2016-17 school year.
Tremont Montessori is the largest prekindergarten site in the District, operating four prekindergarten classrooms with 80 students. The school will add another classroom next school year.